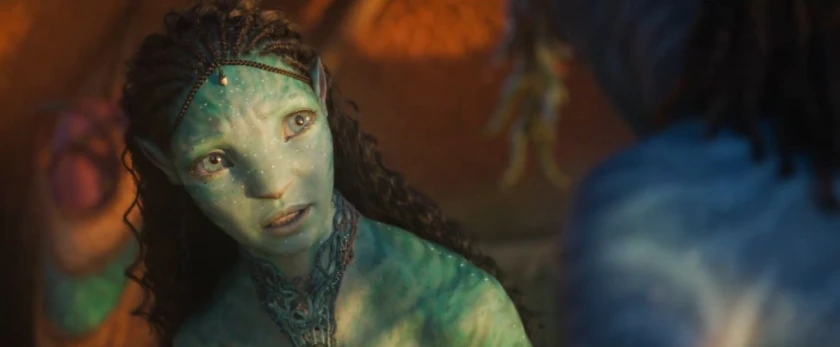 Ta en titt på kommande Avatar: The Way of Water — här är första trailern!
13 år efter den första filmen Avatar börjar det nu bli dags för den första av fyra uppföljare. Vi lämnar nu djungelmiljöerna och beger oss ner i havets djup — en miljö som verkligen inte är främmande för filmskaparen James Cameron, som har både The Abyss och Titanic i bagaget.
Trailer
Den första trailern till Avatar: The Way of Water är en så kallad teaser trailer och avslöjar i stort sett ingenting om handlingen, men bjuder på ett smakprov av det visuella i filmen.
Trots att det nu alltså gått 13 år sedan den första filmen hade premiär måste jag säga att den nya filmen — även om den så klart ser bättre ut — visar att originalet verkligen hade banbrytande visuella effekter för sin tid.
Spänt med uppföljare
Det ska bli riktigt spännande att få följa äventyret under havsytan och se vad Cameron hittar på med den utvecklade tekniken det senaste decenniet. Med tanke på att han har gjort två av de bästa uppföljarna någonsin — Aliens - Återkomsten och Terminator 2 - Domedagen — är förväntningarna ganska höga.
Premiär i år
Avatar: The Way of Water har svensk biopremiär den 14 december 2022.
---
Artikeln handlar om
Oftast helt insnöad på filmmusik och foto. Ser helst tunga thrillers, hemska draman och skräckfilmer, men det slinker ner en och annan actionrulle, dålig komedi eller barnfilm ändå.
Aktuellt på bio
Senaste trailers
Senaste posters