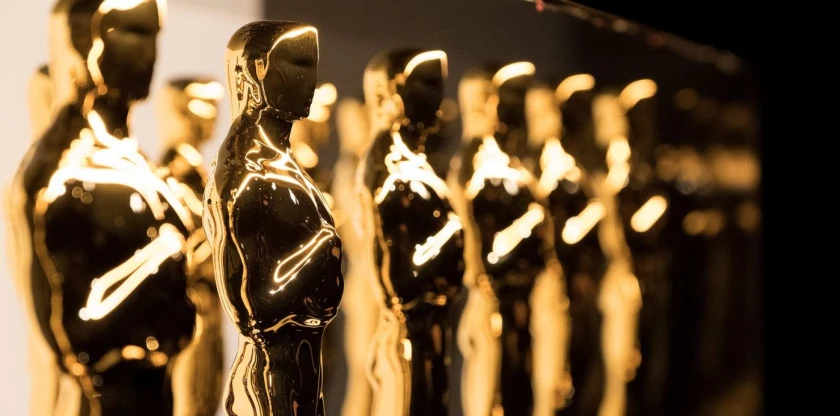 Flera filmer får många nomineringar, och tre svenskar är nominerade.
Roma och The Favourite skramlar ihop tio nomineringar vardera medan Vice och A Star is Born får åtta. Tätt där bakom följer Black Panther med sju nomineringar och BlacKkKlansman med sex.
Ur svensk synvinkel så är det trevligt att notera att Ludwig Göransson står för en av Black Panthers nomineringar då hans musik kan vinna en Oscar, och att även Göran Lundström och Pamela Goldammer är nominerade för bästa smink i svenska filmen Gräns.
Sedan är även Glenn Close nominerad för sin roll i The Wife som är regisserad av svenske Björn Runge.
Det är inte så mycket mer att orda om egentligen; galan hålls söndagen den 24 februari (natten mot måndag, svensk tid) och de nominerade är...
Bästa film
Bästa manliga huvudroll
Bästa kvinnliga huvudroll
Bästa manliga biroll
Bästa kvinnliga biroll
Bästa regi
Bästa originalmanus
Bästa manus efter förlaga
Bästa filmfoto
Bästa klippning
Bästa scenografi
Bästa kostym
Bästa smink
Bästa filmmusik
Bästa originalsång
Bästa ljudmixning
Bästa ljudklippning
Bästa visuella effekter
Bästa långfilmsdokumentär
Free Solo
Minding the Gap
Fathers and Sons
RBG
Hale County this morning the evening
Bästa kortfilmsdokumentär
End game
Lifeboat
A night at the garden
Period. End of sentence.
Black Sheep
Bästa animerade långfilm
Bästa animerade kortfilm
Animal Behaviour
Late Afternoon
One Small Step
Weekends
Bästa kortfilm
Fauve
Marguerite
Skin
Detainer
Mother
Bästa icke-engelskspråkiga film
Never Look Away
Shoplifters
Capernaum
Cold war
Film- och serieslukare med en förkärlek till Star Wars, Marvel, Sagan om Ringen, science fiction och allehanda andra spännande äventyr, men kan för den delen även trycka romantiska komedier eller hjärndöda actionfilmer när lusten faller på.
Aktuellt på bio
Senaste trailers
Senaste posters