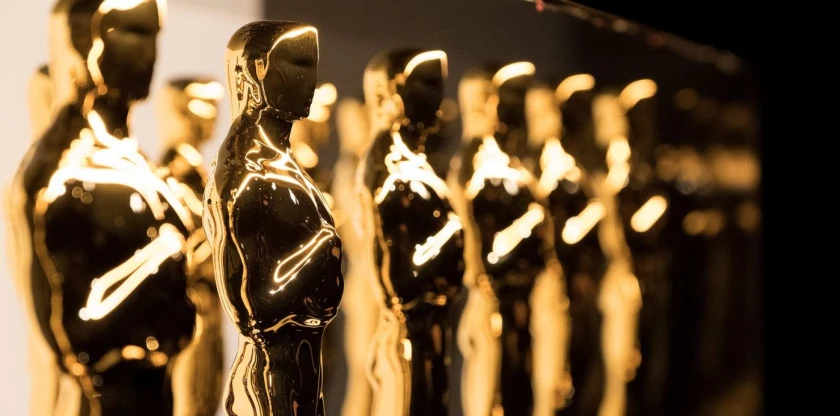 Tidigare idag presenterades nomineringarna till årets Oscarsgala.
Den högst mediokra Joker lyckas på något sätt vinna nomineringsracet med sina elva nomineringar, dock bara en mer än Once Upon a Time in... Hollywood, The Irishman och 1917 som alla tre landar på tio nomineringar vardera.
Vi ser även att det inte inte är lika många svenska nomineringar i år som förra året. Den enda nomineringen står svenska Kristine Samuelson för som tillsammans med John Haptas gjort kortfilmsdokumentären Life overtakes me.
Värt att notera kan även vara att den nyligen Golden Globe-prisade Awkwafina (bästa skådespelerska i musikal eller drama) inte ens är nominerad här. Inte heller Disneyuppföljaren Frost 2 lyckades bli nominerad i klassen för bästa animerade långfilm.
En som det gick bättre för är Scarlett Johansson. Hon är nominerad för två Oscars i olika filmer, både kvinnlig huvudroll och kvinnlig biroll; en ganska ovanlig bedrift som ingen skådespelare lyckats med sedan 2007. John Williams är nog också nöjd med att ha fått sin 52:a(!) nominering totalt. Näst flest genom alla tider slagen endast av Walt Disney.
I år hålls galan söndagen den 9 februari (natten mot måndag, svensk tid) och visas på TV4. De nominerade är...
Bästa film
Bästa manliga huvudroll
Bästa kvinnliga huvudroll
Bästa manliga biroll
Bästa kvinnliga biroll
Bästa regi
Bästa originalmanus
Bästa manus efter förlaga
Bästa filmfoto
Bästa klippning
Bästa scenografi
Bästa kostym
Bästa smink
Bästa filmmusik
Bästa originalsång
Bästa ljudmixning
Bästa ljudklippning
Bästa visuella effekter
Bästa långfilmsdokumentär
American factory
The cave
The age of democracy
For Sama
Honeyland
Bästa kortfilmsdokumentär
In the absence
Learning to skateboard in a war zone (If you're a girl)
Life overtakes me
St Louis Superman
Walk run cha-cha
Bästa animerade långfilm
Bästa animerade kortfilm
Dcera (Daughter)
Hair love
Kitbull
Memorable
Sister
Bästa kortfilm
Brotherhood
Nefta football club
The neighbours' window
Saria
A Sister
Bästa internationella film
Film- och serieslukare med en förkärlek till Star Wars, Marvel, Sagan om Ringen, science fiction och allehanda andra spännande äventyr, men kan för den delen även trycka romantiska komedier eller hjärndöda actionfilmer när lusten faller på.
Aktuellt på bio
Senaste trailers
Senaste posters