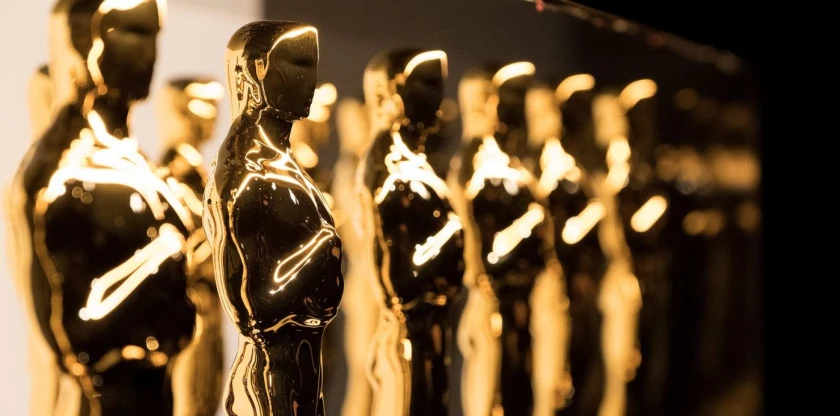 Ännu ett filmår ska summeras och Amerikanska filmakademien har utannonserat nomineringarna för 2022 års Oscar.
Jane Campion vinner nomineringsracet med tolv nomineringar för hennes The Power of the Dog och Denis Villeneuves Dune joggar in på andra plats med tio nomineringar. Både Branaghs Belfast och Spielbergs West Side Story har sju nomineringar, för att nämna de fyra filmer som har fått flest.
I kategorin för bästa smink samlas de svenska hoppen. Där står det nämligen mellan bland andra Anna Carin Lock och Göran Lundström för House of Gucci och Eva von Bahr och Love Larson för Dune.
Även våra nordiska grannar har chans att ta hem statyetter. Norska Världens värsta människa är nominerad både för bästa internationella film och bästa originalmanus, medan den danska filmen Flykt har chansen i de tre kategorierna bästa internationella film, bästa dokumentär och bästa animerade långfilm.
I år hålls galan så sent som i mars, närmare bestämt söndagen den 27:e mars (natten mot måndag, svensk tid).
De nominerade är...
Bästa film
Bästa manliga huvudroll
Bästa kvinnliga huvudroll
Bästa manliga biroll
Bästa kvinnliga biroll
Bästa regi
Bästa originalmanus
Bästa manus efter förlaga
Bästa filmfoto
Bästa klippning
Bästa scenografi
Bästa kostym
Bästa smink
Bästa filmmusik
Bästa originalsång
Bästa ljud
Bästa visuella effekter
Bästa långfilmsdokumentär
Bästa kortfilmsdokumentär
Audible
Lead me home
The queen of basketball
Three songs for Benazir
When we were bullies
Bästa animerade långfilm
Bästa animerade kortfilm
Bestia
Boxballet
Robin Robin
Affairs of the art
The Windshield Wiper
Bästa kortfilm
Ala Kachuu – Take and run
The dress
The long goodbye
On my mind
Please hold
Bästa internationella film
Film- och serieslukare med en förkärlek till Star Wars, Marvel, Sagan om Ringen, science fiction och allehanda andra spännande äventyr, men kan för den delen även trycka romantiska komedier eller hjärndöda actionfilmer när lusten faller på.
Aktuellt på bio
Senaste trailers
Senaste posters