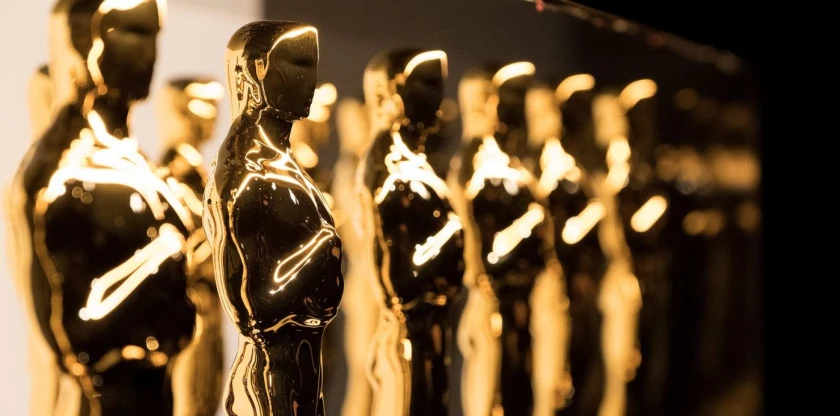 Flera svenska nomineringar när filmåret 2022 ska summeras.
Om det var skralt med svenska nomineringar förra året så är det desto bättre i år. Ruben Östlund är nominerad till både bästa regi och bästa originalmanus för Triangle of Sadness, som dessutom är nominerad till bästa film.
Tidigare Oscarsvinnaren Ludwig Göransson missade nominering för bästa filmmusik men är ändå nominerad i kategorin bästa originalsång med Lift Me Up från Black Panther: Wakanda Forever (fem nomineringar totalt), framförd av Rihanna.
Flest nomineringar fick annars Everything Everywhere All at Once med elva stycken, tätt följd av The Banshees of Inisherin som fick nio. Netflix nyinspelning av Erich Maria Remarques klassiska bok På västfronten intet nytt överraskade med åtta nomineringar.
Även i år äger Oscarsgalan rum i mars, vilket är lite senare än det brukar vara men kanske är det nya normala. Natten till måndagen den 13:e mars (svensk tid) är det man ska sitta uppe om man vill följa spektaklet direkt.
De nominerade är...
Bästa film
Bästa manliga huvudroll
Bästa kvinnliga huvudroll
Bästa manliga biroll
Bästa kvinnliga biroll
Bästa regi
Bästa originalmanus
Bästa manus efter förlaga
Bästa filmfoto
Bästa klippning
Bästa scenografi
Bästa kostym
Bästa smink
Bästa filmmusik
Bästa originalsång
Bästa ljud
Bästa visuella effekter
Bästa långfilmsdokumentär
Bästa kortfilmsdokumentär
Bästa animerade långfilm
Bästa animerade kortfilm
Bästa kortfilm
Bästa internationella film
---
Artikeln handlar om
Film- och serieslukare med en förkärlek till Star Wars, Marvel, Sagan om Ringen, science fiction och allehanda andra spännande äventyr, men kan för den delen även trycka romantiska komedier eller hjärndöda actionfilmer när lusten faller på.
Aktuellt på bio
Senaste trailers
Senaste posters