Netflix fortsätter sin satsning på fullängdsfilmer med thrillern The Open House.
I en amerikansk småstad där alla känner alla verkar det finnas någon kvar i huset efter en öppen visning.
I huvudrollerna ser vi Dylan Minnette (Don't Breathe, Tretton skäl varför) och Piercey Dalton som son respektive mamma i huset. För regin står Matt Angel tillsammans med Suzanne Coote.
Trailer för The Open House
Netflix har nu publicerat den första trailern på YouTube, som går att se här:
The Open House har premiär på Netflix den 19 januari 2018.
Artikeln handlar om
Oftast helt insnöad på filmmusik och foto. Ser helst tunga thrillers, hemska draman och skräckfilmer, men det slinker ner en och annan actionrulle, dålig komedi eller barnfilm ändå.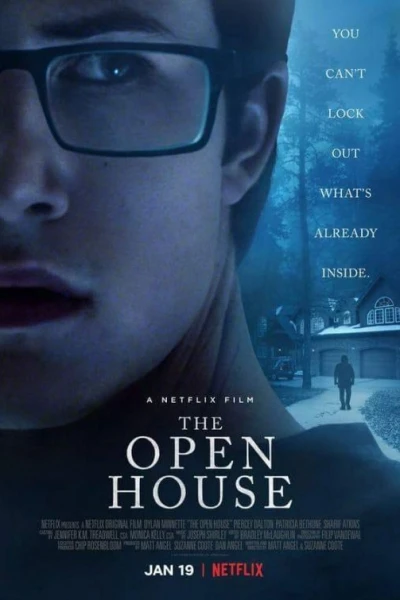 Aktuellt på bio
Senaste trailers
Senaste posters