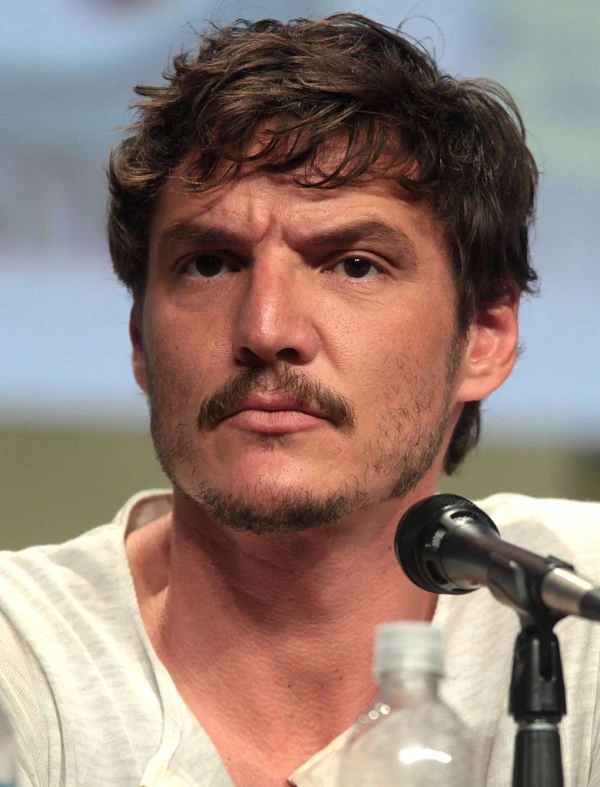 Pedro Pascal. Bild av Gage Skidmore.
Pedro Pascal
CDON » Ginza » Zavvi » Amazon »
Pedro Pascal är en 48 år gammal chilensk skådespelare, känd för bland annat The Bubble (2022), The Equalizer 2 (2018) och Kingsman: The Golden Circle (2017).
Pedro Pascal
Namn: Pedro Pascal
Ålder: 48 år
Längd: 180 cm
Födelsedatum: 2 april 1975
Födelsenamn: Jose Pedro Balmaceda Pascal
Födelseplats: Santiago de Chile, Región Metropolitana, Chile
Nationalitet: Chilensk
Pedros filmografi
Skådespelare
Pedro står som skådespelare för femton titlar.
Hitta alla filmer eller serier med Pedro Pascal som skådespelare.
Aktuellt på bio
Senaste posters