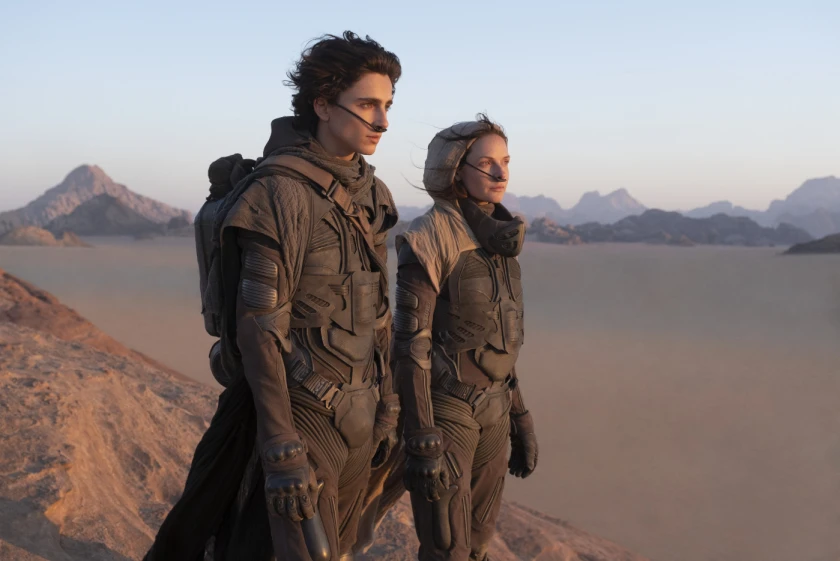 Den amerikanska filmstudion Warner Bros har nu bestämt sig för att släppa alla biofilmer under 2021 digitalt.
Coronapandemin kräver att många branscher anpassar sig till det nya läget, och filmindustrin är inget undantag. Warner Bros tar ett stort beslut och låter filmerna komma hem till publiken istället, för alla som inte har lust eller möjlighet att ta sig till biograferna.
Både bio och streaming
Det Warner Bros nu har bestämt sig för är att släppa alla sina filmer som har planerade biopremiärer under 2021 på streamingplattfomen HBO Max samtidigt som de går upp på bio i USA.
Warner Bros-filmer under 2021
Det är inte dåligt med filmer som Warner Bros har planerat att släppa under det kommande året; det är storfilm efter storfilm, och hade biograferna varit öppna som vanligt vet jag inte vilket bolag som hade kunnat stå emot dem.
Filmer med premiärdatum
De filmer som har fått färdiga premiärdatum för släpp både i biograferna och på HBO Max är följande:
Mortal Kombat den 15 januari 2021
The Little Things den 29 januari 2021
Tom & Jerry den 5 mars 2021
The Many Saints of Newark den 12 mars 2021
Reminiscence den 16 april 2021
Godzilla vs. Kong den 21 maj 2021
The Conjuring: The Devil Made Me Do It den 4 juni 2021
In the Heights den 18 juni 2021
Space Jam: A New Legacy (!) den 16 juli 2021
The Suicide Squad den 6 augusti 2021
Dune den 1 oktober 2021
King Richard den 19 november 2021
The Matrix Resurrections den 22 december 2021
Filmer utan premiärdatum
Alla filmer har som sagt inte fått något premiärdatum, utan det finns tre som ännu befinner sig lite i limbo;
Skräckfilmen Malignant av James Wan
Thrillern Those Who Wish Me Dead av Taylor Sheridan
Judas and the Black Messiah
Personligen ser jag mest fram emot Those Who Wish Me Dead, och om även den kan komma på HBO Max under året vore det toppen.
Se HBO Max i Sverige
Så till den viktigaste frågan — kan man se HBO Max i Sverige? Svaret just nu är tyvärr nej; det går inte att se HBO Max-utbudet på vår version av HBO, som går under namnet HBO Nordic.
Det du däremot kan göra är att skaffa en VPN-tjänst som gör att din trafik skickas till USA när du så önskar det, och när VPN-tjänsten är aktiv kommer du kunna titta på HBO Max precis som vilken amerikan som helst.
En VPN-tjänst som OVPN kostar bara några tior i månaden och ger både säkerhet och bekvämlighet vad gäller utbudet av streamingtjänster runt om i världen.
---
Artikeln handlar om
Oftast helt insnöad på filmmusik och foto. Ser helst tunga thrillers, hemska draman och skräckfilmer, men det slinker ner en och annan actionrulle, dålig komedi eller barnfilm ändå.
Aktuellt på bio
Senaste trailers
Senaste posters