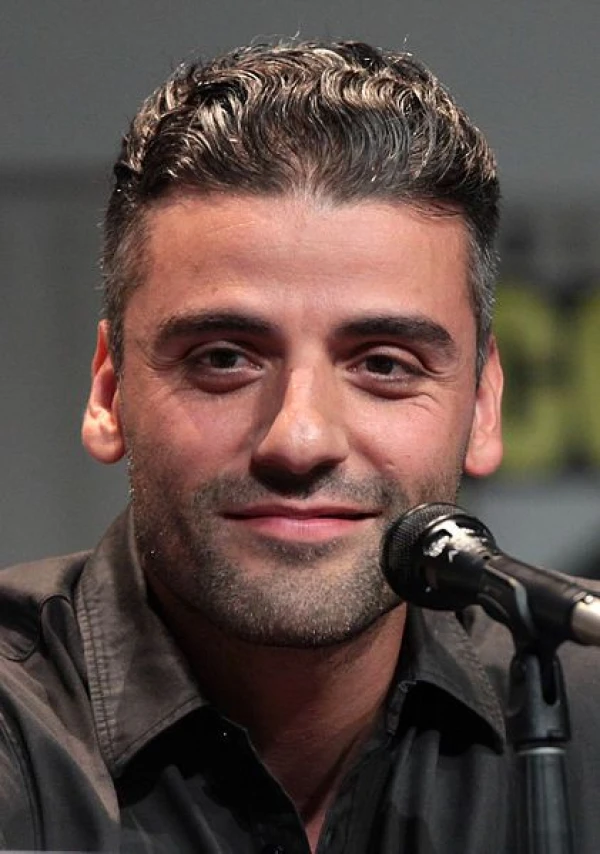 Oscar Isaac. Bild av Gage Skidmore.
Oscar Isaac
Oscar Isaac är en 44 år gammal amerikansk/guatemalansk skådespelare och producent, känd för bland annat Dune (2021), Star Wars: The Rise of Skywalker (2019) och Area X: Annihilation (2018).
Oscar Isaac
Namn: Oscar Isaac
Ålder: 44 år
Längd: 174 cm
Födelsedatum: 9 mars 1979
Födelsenamn: Óscar Isaac Hernández Estrada
Födelseplats: Guatemala City, Guatemala
Nationalitet: Amerikansk, Guatemalansk
Oscar Isaacs syskon
Oscar Isaac har ett syskon;

Oscars filmografi
Skådespelare
Oscar står som skådespelare för fyrtiotre titlar.
Hitta alla filmer eller serier med Oscar Isaac som skådespelare.
Producent
Oscar står som producent för två titlar.
Hitta alla filmer med Oscar Isaac som producent.