The Hunger Games
Filmen The Hunger Games är en 142 minuter lång äventyr / thriller / sci-fi från 2012, regisserad av Gary Ross. I huvudrollerna ser vi Jennifer Lawrence, Woody Harrelson, Wes Bentley, Stanley Tucci och Josh Hutcherson.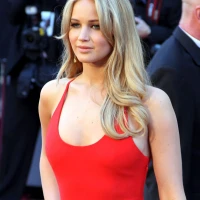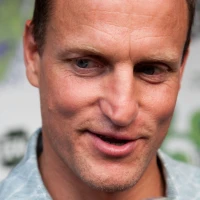 Detaljer
Titel: The Hunger Games
År: 2012
Längd: 2h 22m
Baserad på: The Hunger Games
Bildformat: 2.35:1
Premiärdatum
The Hunger Games hade svensk biopremiär 23 mars 2012, har svensk biopremiär om 22 dagar, den 17 oktober 2023 och släpptes på Blu-ray i Sverige den 18 augusti 2012.
Hitta fler titlar som hade biopremiär i mars 2012 eller biopremiär 2012, biopremiär i oktober 2023 eller biopremiär 2023.
Videoklipp
Alla medverkande
Vi har information om 29 personer som har arbetat på "The Hunger Games". En komplett lista syns här nedanför.
Baserad på bok
Filmen "The Hunger Games" är baserad på boken "The Hunger Games" (Bokus, Adlibris, Nextory) av Suzanne Collins.
Samlingar
The Hunger Games är med i samling:
Sätt betyg
Har du sett The Hunger Games? Sätt ett betyg så att andra ser om den är bra eller dålig.
Du behöver vara inloggad för att kunna sätta betyg.
Artiklar
The Hunger Games har skrivits om i två artiklar: